The Complete White Belt to Black Belt: Bujinkan Ninjutsu
The most complete and current Ninjustu course available on the market today!
Learn the Art of the Ninja
Train from White Belt to Black Belt
Ten High Definition Instructional Videos
Digital Download or Online Streaming format
Includes six schools of Samurai
and three schools of Ninpo (Ninja)
Included: Membership in Shihan Mark Roemke's Online Dojo
Purchase all or part of The Complete White Belt to Black Belt Bujinkan Ninjutsu set and automatically join Shihan Roemke's Online Dojo. Work your way to Black Belt under his careful guidance.
FULL SET - $249.99
Sign up to receive special offers
Also available as Individual Videos
LEARN MORE
Ninja TV Free Video Library
October 17, 2016
By Far the Best Ninjutsu Course Available
The content is very good. Well presented, great camera work, plenty of detail. I've tried a few online courses as there's nobody in my area I can train with. This one is by far the best ninjutsu course available.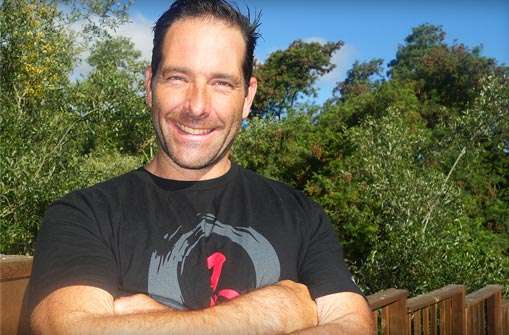 Shihan Mark Roemke is your master teacher on Ninja Training TV.
Licensed to teach by Ninjutsu Grandmaster Soke Hatsumi
20+ years of teaching experience
15th Dan Practitioner
Created the Santa Cruz Bujinkan Dojo
Former New York State Tae Kwon Do Champion
Served in the US Army 10th Mountain Infantry unit