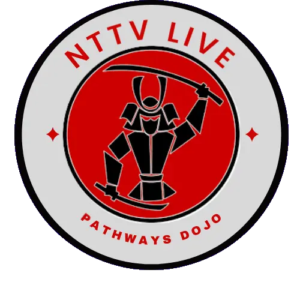 Live on Zoom! Join Dai Shihan Mark Roemke twice weekly and train in advanced techniques based on his adult Bujinkan curriculum.
$99.00 / month
Subscribe Now
I like all of it did two years in Ame bushi dojo and am really picking it up.
Online classes
I been working with the online classes in the archives for about 6 weeks and have enjoyed the training. I bought the online course lass year and have done a few online rankings which was new and odd as my experince in martial arts has been through live classes. I found this online class experince to be very helpful in understanding the material covered in the video course. Many new ways of executing techniques and spotting oppertunities to strike I have missed . I think I will be doing this going forward especially when I not studying martial art on person. It is taking my self defense training to a new level. I think you owe yourself the chance to try it out
Join me and the rest of our Ninja community twice a week while we connect, train, learn, give feedback and advance our skills in our hour-long Zoom classes.
I will be instructing the classes based on my adult Bujinkan curriculum available on NinjaTrainingTV.com. I will also be taking suggestions (prior to class) on what excites you so we can learn and grow together doing what we love.
Looking forward to seeing you there!